Quick summary:
Single-use plastics will be outlawed in Greece by July 2021, according to Greek government plans

Takeaway coffee cups, cotton buds, and plastic straws all set to be included in the ban

Greece hopes to be one of Europe's first countries to implement the ban, in accordance with the EU directive against single-use plastics
Greece is set to implement a ban on single-use plastics by 1 July 2021, according to a draft bill introduced by the country's environment and energy minister, Kostis Hatzidakis.
Single-use plastic cutlery, plates, and straws will be outlawed, alongside plastic food containers and expanded polystyrene cups, in a move which follows the EU directive banning single-use plastic across the bloc by the end of 2021.
If the bill is approved this month, Greece hopes to be one of the first European countries to implement the directive, with the Greek public sector making the changes six months prior to the rest of the country.
With the move, the Greek government hopes to "show the world that we are taking the first step and that our words and actions go hand in hand," Hatzidakis said.
"Every day, we use a million plastic cups of coffee in Greece," the minister added, noting the EU statistics that reveal that 85% of ocean litter is plastic – with about half of that amount being single-use plastic.
"This cannot continue, so we are moving ahead with this initiative, which the Prime Minister himself has strongly supported, and which must be done in tandem with citizens."
Plastic Bans Worldwide
Greece's bill would make the country the latest European state to outlaw the plastics ban, after Germany agreed a plan to remove single-use plastics from circulation in June.
Wales and Spain have both made steps towards their own laws against one-use plastics, whilst Canada too has agreed to ban the products.
According to the UN, one million plastic bottles are purchased every minute across the world, while five trillion single-use plastic bags are used per year globally.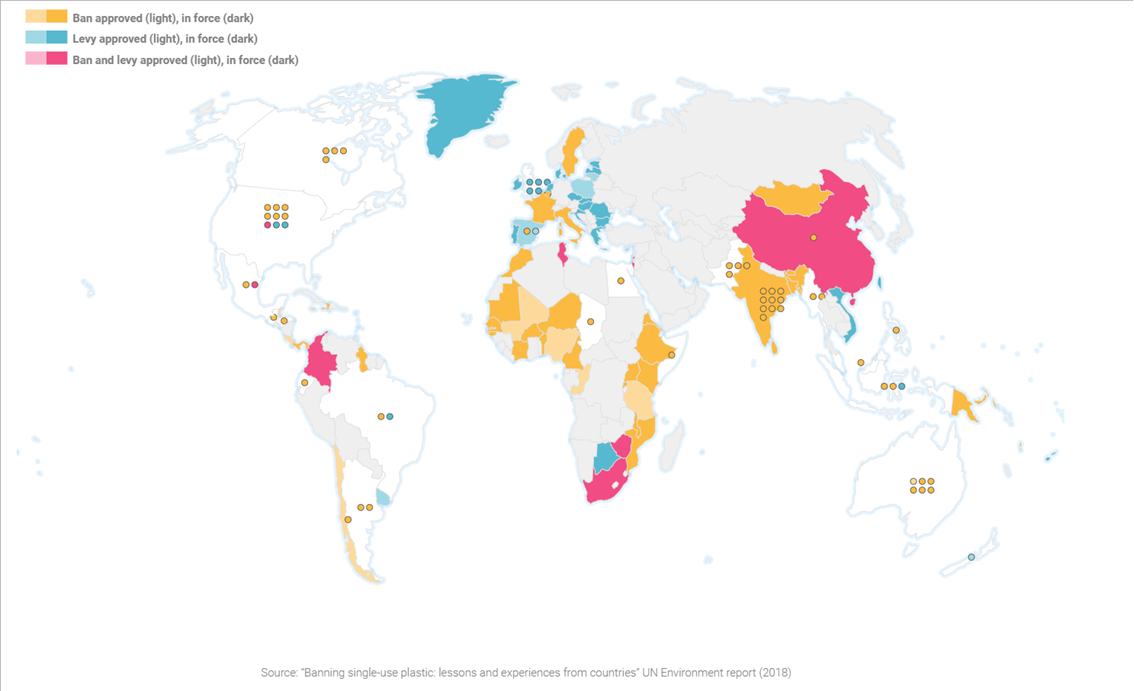 Meanwhile, according to the UN's research, half of all plastics produced are designed to be used only once. 
Photo by Artiom Vallat on Unsplash